Customized Solutions
for a smarter Treasury
The TRINITY TMS is a state of the art treasury management system. The software is developed by TRINITY management systems GmbH in Frankfurt, Germany.
The solution helps treasurers around the world to get answers to the daily key questions in treasury:
How much cash do I have, today and tomorrow?
Has my risk changed?
What actions do I need to take?
How do I stay ahead of the game?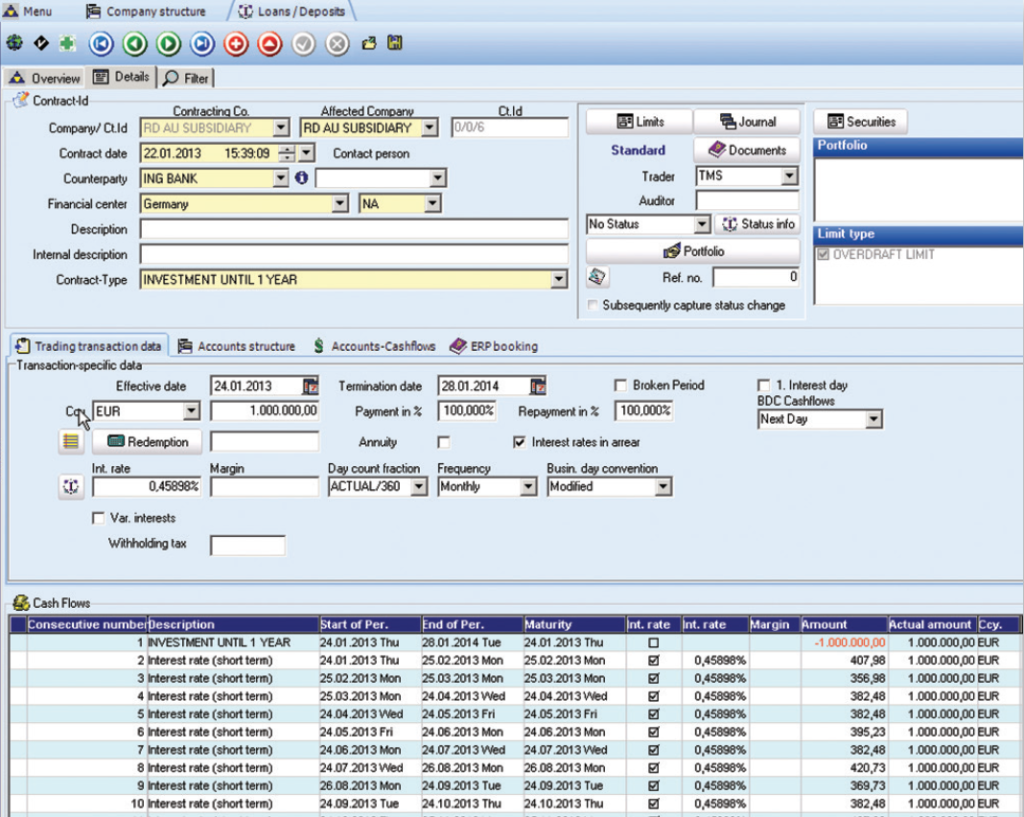 It is our mission to provide our customers with an integrated, safe and innovati ve treasury soluti on that is flexible, yet at the same ti me easy to install and to work with.
The TMS can interface with all kinds of systems & data providers, for example:
ERP (SAP/Oracle/UNIT4Agresso/Exact, CODA etc.)
Trading Systems (360T etc.)
Market Data Providers (Reuters, Bloomberg, VWD, ECB etc.)
Electronic Banking System (ABN, ING, RABO, RBS
Deutsche Bank, Multi Cash Transfer etc.)